If you need services for commercial air conditioners, then you need J Newton Cohen!
In an area like Cleveland, North Carolina, we have the ability to enjoy many warm and sunny days throughout the year! Many of our summer days are hot and humid, which means that the air conditioned indoors can provide some much-needed relief from the heat. If you are a business or property owner, keeping your commercial air conditioners in good shape is important not just for comfort, but for providing your employees or tenants with a safe working environment. Whether you need a new commercial air conditioner installed, replaced or would like a service check completed before it really heats up, then our team is here to help you!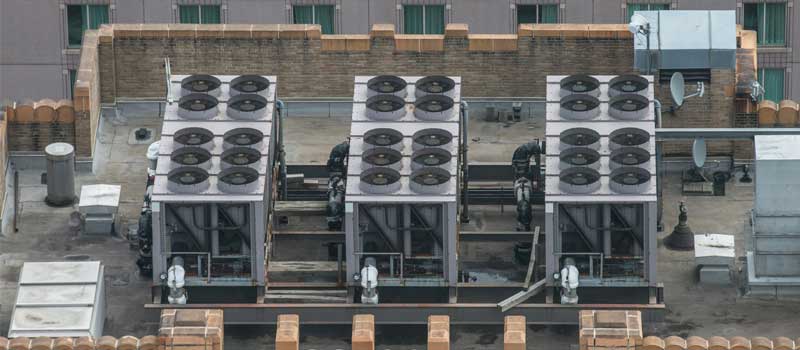 Commercial air conditioners are far more complex and complicated than residential air conditioners, often involving larger and more intricate parts. Luckily, with the help of J Newton Cohen, you don't have to worry about your commercial air conditioners because we have the experience to take care of all your needs no matter how complex.
Since 1926, our family-owned and operated business has been taking care of residential and commercial air conditioners. Working on air conditioners of all types and sizes for generations gives us the unique ability to help you with all your needs, whether they involve maintenance, repairs, installation or replacement. With reasonable prices, generational experience and a solid reputation, you will love the final results of working with our wonderful team.
If you are looking for someone who can help you keep cool this summer, give us a call at J Newton Cohen!
---
At J Newton Cohen, we install and service commercial air conditioners for customers in Salisbury, Spencer, Granite Quarry, Landis, Cleveland, Woodleaf, Concord, Kannapolis, Cooleemee, Rockwell, and Faith, North Carolina.