We can help ensure your commercial air conditioners are the right choice for your business.
Everyone needs the ability to stay nice and cool during the warm and humid Woodleaf, North Carolina summers– even those of us at work! Commercial air conditioners are crucial in creating a comfortable working environment for those in your business, and when the cooling system fails or needs replacing, you need professionals! When you are in need of someone who can correctly install, maintain, or service commercial air conditioners, you need look no further than our experts at J Newton Cohen.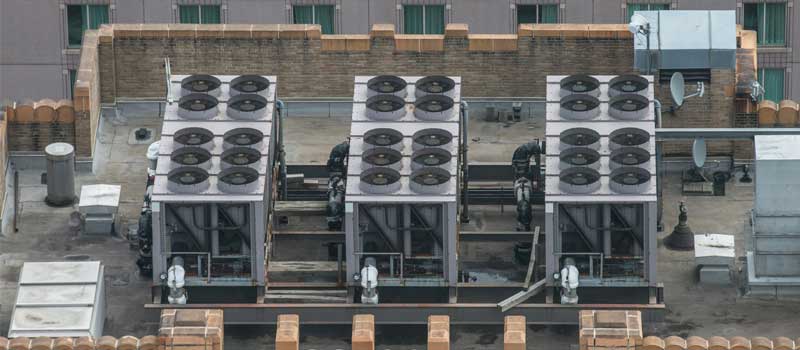 Since 1926, our team at J Newton Cohen has been a family-run business intent on keeping our customers not only happy with our products, but with our business strategy as well. We work hard to ensure that our customers are happy with their commercial air conditioners and our services that we provide. We often rely on our generational experience to work on commercial air conditioners and keep your commercial space a comfortable one. Should you need a new commercial air conditioner for a new space, we can help you choose one that will fit both the needs of your space and the needs of your bottom line.
If you need assistance with a commercial air conditioner, don't just call the first HVAC company to send you a flyer in the mail! Instead, contact our expert team here at J Newton Cohen for assistance. Our nearly a century of working with HVAC systems means you'll be in the best possible hands. Contact us today for more information.
---
At J Newton Cohen, we install and service commercial air conditioners for customers in Salisbury, Spencer, Granite Quarry, Landis, Cleveland, Woodleaf, Concord, Kannapolis, Cooleemee, Rockwell, and Faith, North Carolina.