Has your air conditioning cooled its last season? We can help with a residential air conditioning installation.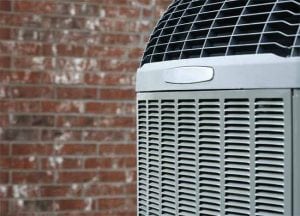 When the temperature rises, what are your go-to methods for staying cool? Do you break out the iced tea? Do you look for fans? Spend all your time in the pool? Perhaps you do what the majority of us do here in Salisbury, North Carolina and switch on your air conditioning. But what do you do if you don't have air conditioning or if your air conditioning unit has cooled its last summer? Here at J Newton Cohen, that's where we come in! We are ready and able to help you stay cool this season and many seasons to come with a residential air conditioning installation.
There are several things to keep in mind when it comes to residential air conditioning installation, and here at J Newton Cohen, we are here to assist you every step of the way. First, consider what type of brand you're looking for. There are many similarities between certain brands, and an experienced person in residential air conditioning installation can help you decide which are worth exploring. Another thing to consider is the size of the unit you need. This will depend upon the square footage you have and number of floors in your home. Finally, you'll need to consider efficiency. While more efficient units will almost always cost you more upfront, they are less expensive to operate long-term.
Once you have decided on which unit is the right choice for you, give us a call here at J Newton Cohen for your residential air conditioning installation. You'll be glad that you went with our business due to our nearly a century of experience, our attention to detail, our careful and methodical installation process, and most of all, our great customer service! We would love to talk air conditioners with you, so whether you need a new one to replace an old one or are working on a new build, we want to help you!
---
At J Newton Cohen, we offer residential air conditioning installation for customers in Salisbury, Spencer, Granite Quarry, Landis, Cleveland, Woodleaf, Concord, Kannapolis, Cooleemee, Rockwell, and Faith, North Carolina.