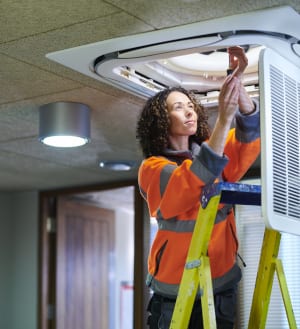 Are you in need of air conditioning installation in your home or business, but you don't know where to start? Read below to learn the 3 things you should consider before an air conditioning installation.
1.  Know your needs. It is important to clearly define the needs of your air conditioning installation. Are you looking to install an air conditioning unit in your home? Are you wanting to install an air conditioning unit at your business? What unique needs does your project have? Knowing the details of your space will drive what kind of air conditioning installation you will need.
2.  Know possible technology you can include in your installation. If you have not had an air conditioning installation recently, you might be surprised at some of the different options. A couple of common terms that are used in air conditioning installations include:
Variable speed motors: traditional units have single speed motors, while newer units have variable speed motors that allow the user more control while reducing energy usage.
Smart thermostats: many additional features, including remote access to system.
3.  It might be more affordable than you think. Shop around and price-check local companies in your area. Many companies include additional services and amenities as part of their basic air conditioning installation packages.
Here at J Newton Cohen, we understand your needs and are here to treat you like family. We have been in business since 1924, and we are committed to making your experience stress-free. We tackle both small and large jobs with attention to detail. Give us a call today!