For the best in HVAC systems, come see our experts at J. Newton Cohen!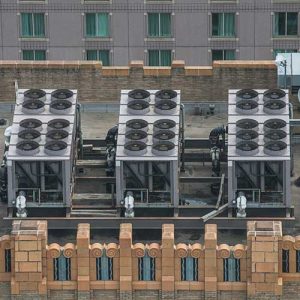 We humans are far pickier about our living conditions than we once were! Especially here in the great state of North Carolina, we know what a difference a comfortable level of air conditioning can provide for a sweltering and humid summer day! We no longer want to rely on fans for cooling and fires for heat, instead, we want the ability to feel comfortable in our homes year-round with the flick of a switch! Here at J. Newton Cohen, we believe that our Woodleaf, North Carolina friends and neighbors should be able to do just that with a customized HVAC system that is right for their space.
HVAC systems consist of all the elements needed to heat and cool a space, namely the air conditioning, heating, and ventilation. When these parts of a whole work together, you can have a very comfortable living arrangement. Here at J. Newton Cohen, we work hard to provide you with the most reliable brands of HVAC systems around! Additionally, we will work with you every step of the way to ensure that your HVAC system is chosen, installed, and maintained with the same level of efficiency and expertise that has kept us in business for over 90 years.
When you're looking for an HVAC system, look no further than our team at J. Newton Cohen. We would love to assist you with your next HVAC system, so give us a call or swing by our office at your earliest convenience, and we will help ensure that this year, and many years to come, are cool and comfortable!
---
At J Newton Cohen, we install and service HVAC systems for customers in Salisbury, Spencer, Granite Quarry, Landis, Cleveland, Woodleaf, Concord, Kannapolis, Cooleemee, Rockwell, and Faith, North Carolina.