We offer a wide variety of refrigeration services to keep your Cleveland business up and running profitably.
Just as you have come to trust us over our 90+ years of serving the Cleveland, North Carolina area with top-quality heating and cooling services, you can also put your company's refrigeration needs in our hands. Here at J Newton Cohen, we understand that refrigeration problems need immediate attention, so we have a 24-hour service line available for our priority customers.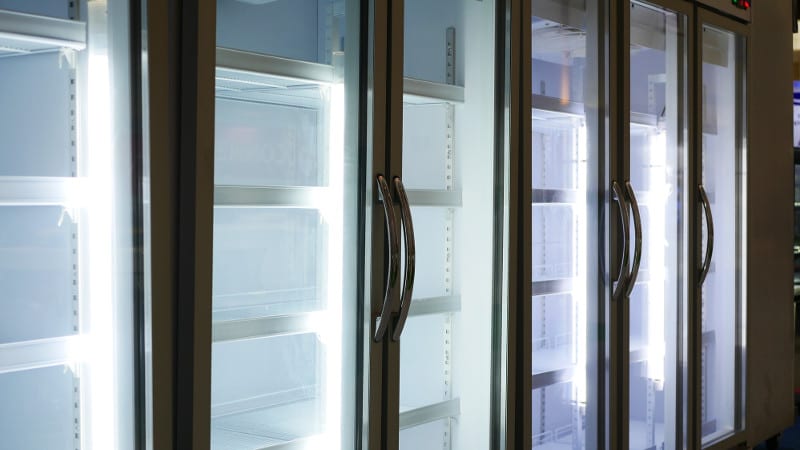 We offer a wide variety of refrigeration services, including piping, hydronic and steam heat, custom sheet metal work and welding, and specialized roofing. Every component of your refrigeration unit will be kept in top condition, so your business is not interrupted by a failure and your bottom line isn't affected by spoilage or needing to toss away out-of-temp items to comply with food safety regulations.
We also handle large refrigeration systems in luxury homes or home businesses, so feel free to contact us whether you need home or business refrigeration services. One of the ways we maintain our reputation for reliability is that we are very good at not over-extending our capabilities and workload. While we can handle more than comparably sized companies in the area that provide refrigeration concerns, we won't try to do something we haven't become experienced with. We always maintain honesty and integrity that you can count on.
If you are ready to schedule a refrigeration service, feel free to call us or use the online request feature. We will be happy to provide you with a free estimate for your refrigeration, heating or cooling needs.
---
At J Newton Cohen, we install and service refrigeration systems for customers in Salisbury, Spencer, Granite Quarry, Landis, Cleveland, Woodleaf, Concord, Kannapolis, Cooleemee, Rockwell, and Faith, North Carolina.