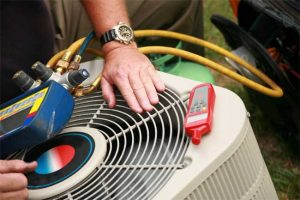 Your air conditioner is a vital part of your home, and it's responsible for maintaining your comfort in the summer. Not only that, but central AC units are an investment and you want to repair yours for as long as possible before needing to replace your unit. Unfortunately, sometimes air conditioning repair isn't enough and it's best to upgrade your unit for a new model.
Here are just a few situations in which we may recommend replacement over air conditioning repair:
The age of your system—Most air conditioners last anywhere from 10 to 15 years. If you keep calling us for air conditioning repair and your system is somewhere near this age range, it may be in your best interests to replace your unit instead of repairing it.
Excessive dust and noise—If you feel like your home is always dusty, even if you clean it regularly, there may be leaks in your ductwork. Plus, if your system is incredibly noisy, there's a good chance your unit isn't large enough to meet the square footage demands of your duct system. Replacing your system may solve both of these issues.
Your air conditioning repair expenses are increasing – While you may have only had us do minor repairs in the past, multiple expensive repairs could indicate you need to invest in a new system. In the end, this may save you money because you aren't paying for repairs every few months or even every few weeks.