We are the team to trust when it comes to something as important as refrigeration at your Salisbury business.
When you operate a commercial structure that relies on refrigeration, it's critical to have a functional unit that offers plenty of storage space, runs efficiently, and operates properly at all times. Common industries that rely on refrigeration include health care, food service, and hospitality. In a health care setting, a damaged refrigerator could destroy medications or other important items stored within it, which could potentially make people sick. The consequences may not be as dire in food service and hospitality, although food that isn't kept at the proper temperature could lead to an outbreak of illness. Having a fridge go out at home is bothersome, but it doesn't compare to the potential consequence of refrigeration failure in a commercial setting.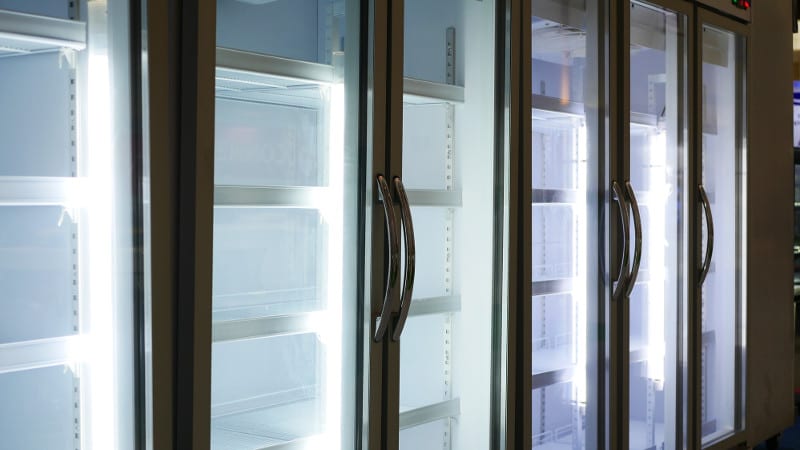 At J Newton Cohen, one of our areas of expertise is refrigeration, and our services are available to business owners throughout Salisbury, North Carolina. Our experienced technicians can come to your commercial building and diagnose an issue with your refrigeration system. We'll perform a thorough inspection of all components in the system to figure out exactly what is causing the problem. From there, we can come up with a plan for repair or replacement, depending on which is the better option. We also provide installation services for new businesses or those that are looking to improve their refrigeration systems.
We are the team to trust when it comes to something as important as refrigeration at your business. Contact us today to learn more about our services or schedule a consultation with one of our technicians.
---
At J Newton Cohen, we install and service refrigeration systems for customers in Salisbury, Spencer, Granite Quarry, Landis, Cleveland, Woodleaf, Concord, Kannapolis, Cooleemee, Rockwell, and Faith, North Carolina.