Our humidifiers will help keep your home or business comfortable in all seasons.
We at J Newton Cohen are committed to keeping your home as comfortable as possible, no matter the season. Our services include not only air conditioning and heating, but also installing or repairing humidifiers. As its name suggests, a humidifier is a device that increases humidity, adding moisture to the air. Humidifiers are a great way to reduce the impact of dry air and avoid the potential irritation it can cause, helping you reduce seasonal complaints such as dryness of the skin, nose, throat, and lips. They can also help you combat symptoms like sinus congestion, coughing, and headaches.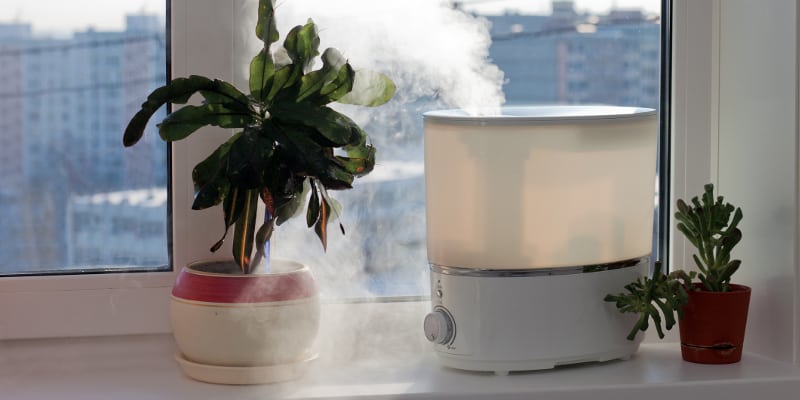 We offer a variety of humidifiers to suit your needs, and our team is always happy to consult with you about your specific requirements. The type of humidifier that people tend to be most familiar with is console humidifiers, which are designed to add moisture to just one room. Console humidifiers are most often used to alleviate congestion and coughing during an illness. While suitable for this purpose, console humidifiers are not designed to work for your entire house–to do that, we offer central humidifiers that are built directly into your HVAC system. This type of humidifier can regulate humidity throughout your home.
At J Newton Cohen, we are proud to serve the Salisbury, North Carolina community and want to help you keep your home comfortable in all weather conditions. If you want to spare yourself the irritation of dry skin or other symptoms, give us a call today to learn more about what our humidifiers can do for you.
---
At J Newton Cohen, we install and service humidifiers for customers in Salisbury, Spencer, Granite Quarry, Landis, Cleveland, Woodleaf, Concord, Kannapolis, Cooleemee, Rockwell, and Faith, North Carolina.