Let us perform your commercial air conditioning repairs with quality and efficiency.
When you need an air conditioning repair at home, you might consider sweating through a couple of days to wait for a repair. However, when you need a commercial air conditioning repair for your business or commercial property, there is much more to worry about than just a few days of discomfort! In an area like Cleveland, North Carolina, it can get very hot and very humid during the long summer days and the property's temperature is more than a matter of comfort. Laws exist that require a comfortable working temperature be provided in any workspace, and delay in air conditioning repairs could lead to loss of employees or tenants. Here at J Newton Cohen, we are ready and able to get right to your commercial air conditioning repair to ensure comfort and productivity of your commercial property.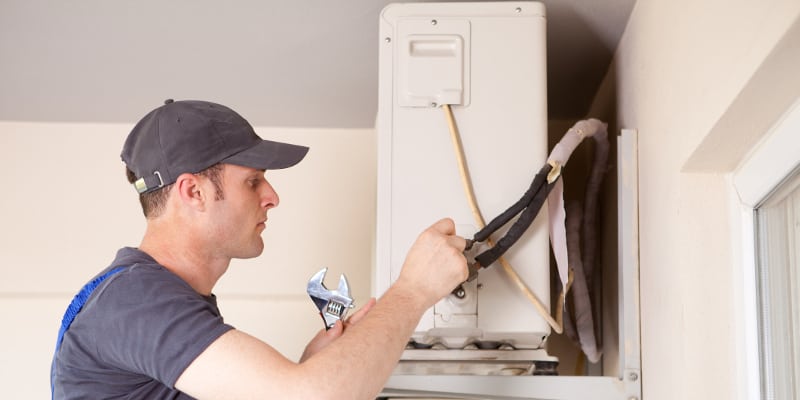 Since 1926, our family-owned and operated business has been helping people with commercial air conditioners of all sizes, types and brands. This puts us in the ideal situation when it comes to solving your commercial air conditioning repair needs quickly. We draw upon our vast experience to troubleshoot the issue and arrive at the correct answer. Once we have determined the problem, we are able to solve the issue in the most efficient way, ensuring that a quality repair is completed in a timely fashion.
At J Newton Cohen, we understand the importance of making your employees or tenants of your property comfortable, especially during those long and muggy summer days. If you need commercial air conditioning repair, don't wait — give us a call today!
---
At J Newton Cohen, we offer commercial air conditioning repair for customers in Salisbury, Spencer, Granite Quarry, Landis, Cleveland, Woodleaf, Concord, Kannapolis, Cooleemee, Rockwell, and Faith, North Carolina.