We're in that time of year when it's cold at night and warm during the day. Many of us find ourselves passing by the thermostat with frequency wondering if we should switch between heating and air conditioning to make things more comfortable. The truth is that it is ok to switch between the two, but there are some important best practices you should follow.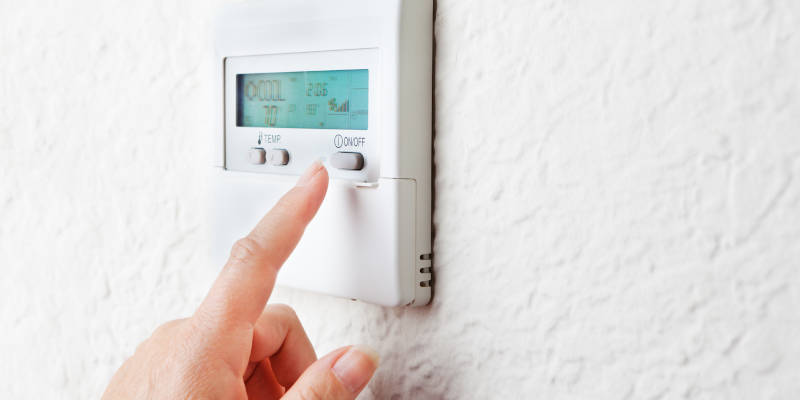 Complete the Current Cycle- If you've got your heating system on and you can hear it running, make sure to let it complete its current cycle before flipping the switch on your thermostat to air conditioning. This way you don't create an overload of your HVAC system or wear out the parts faster than you'd like. Once you hear the current cycle cut off, then it's ok to change from heating to cooling or vice versa.
Keep the Temperature Steady- Another important practice when you've switched from heating to air conditioning and back again is to avoid major adjustments to the temperature on the thermostat right away. Maybe adjust by a few degrees and let your home cool to the set temperature before adjusting it down again. This way your system doesn't have to work extra hard to get to a new setting.
Preventative Maintenance- Finally, if you know you're going to be switching from heating to air conditioning and then back to heating again, make sure to do all of the preventative maintenance you need for your HVAC system to keep it running efficiently. This includes changing the filters and having an HVAC professional check out your system to ensure it is running properly.
When you call our team at J Newton Cohen, you'll see that we are equipped to help with every aspect of your home or business' HVAC system. Give us a call today if you have questions or need assistance with maintenance and repairs. We look forward to serving you!