Our HVAC contractors can provide repairs in Landis on a variety of system types from most of the brands in the industry.
HVAC contractors are responsible for many critical tasks on heating, ventilation, and air conditioning systems. Some contractors stick to design and installation of new systems, especially in new construction or major renovation projects. However, most contractors offer a wider range of services, including repairs and maintenance. Finding HVAC contractors in the Landis, North Carolina area might feel overwhelming since many companies claim to offer a variety of services at reasonable rates. Instead of taking a chance with a cut-rate company, contact our team of experts at J Newton Cohen for all your HVAC needs.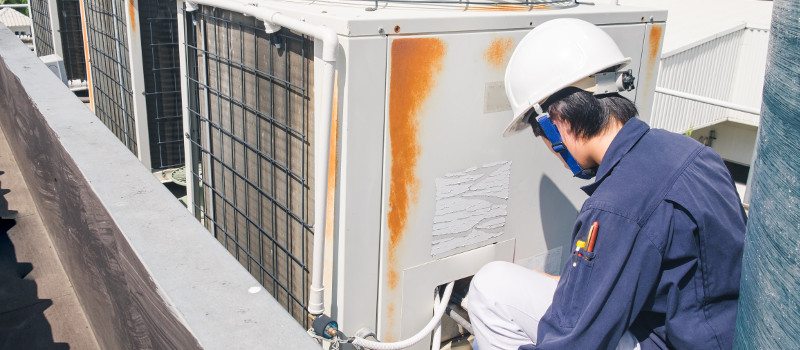 If you're looking to have a new system installed at your home or business, we can help. This is just one of our areas of expertise. We also provide repair services, which are generally more cost-effective than replacing the unit altogether. When your air conditioner or furnace has years of life left in it, we'll look for ways to repair issues instead of recommending an expensive replacement. Our goal is to provide the best possible service at a reasonable price, and we've been doing that since we opened in 1924. We have a staff of skilled and knowledgeable technicians who can answer questions about your HVAC system and help you take care of it.
Our HVAC contractors can provide repairs on a variety of system types from most of the brands in the industry. We understand the unique needs of our customers, which is why our motto is "no system is off limits." Contact us today to discuss options with one of our HVAC contractors.
---
At J Newton Cohen, our HVAC contractors serve customers in Salisbury, Spencer, Granite Quarry, Landis, Cleveland, Woodleaf, Concord, Kannapolis, Cooleemee, Rockwell, and Faith, North Carolina.