More than 90 years serving the Cleveland area has made us the HVAC contractors that many homeowners and businesspeople are confident to use time and time again.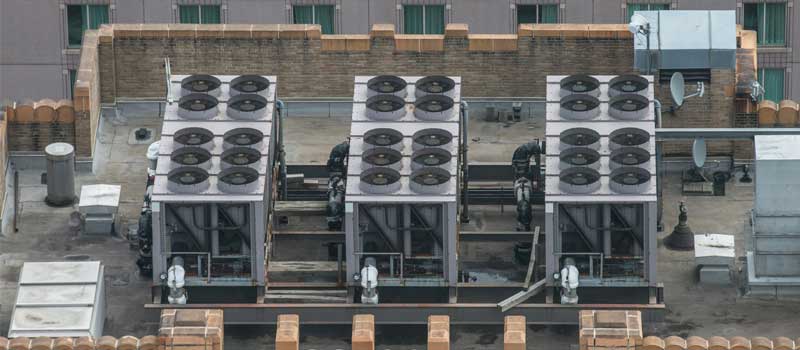 While other HVAC contractors have come and gone in the Cleveland, North Carolina, there has been one that has stood the test of time. Here at J Newton Cohen, our third generation is continuing the high standards that first began in the 1920s. With that many years of experience under our belt, we are capable in mechanical talents in many ways that exceed other HVAC contractors in the area.
You can count on us for routine HVAC services, as well as the more complex ones that other companies would need to walk away from or wouldn't handle properly if they did proceed to try. For example, we have experience with boilers and are talented with sheet metal fabrication to craft custom ductwork. We can repair anything that could possibly go wrong with your residential or commercial HVAC system. If, by odd chance, we do run into something beyond our capabilities, we'll tell you rather than try to muddle through and potentially cause more problems.
Our main focus as HVAC contractors is to do right by you in every way. We put your satisfaction as a priority, and it would cause us great pain to let you down, so we don't. We live and breathe HVAC service and take it so seriously that our rescue cat was lovingly named Heat Pump, and he makes a mighty fine mascot!
When you are looking at HVAC contractors in the Cleveland area for your home or business, we are confident you won't be disappointed if you put your trust in us. If your system needs maintenance or repairs, call on us to arrange for a free estimate. We also install new systems and can handle putting in a replacement one. We look forward to serving your heating, cooling, and refrigeration needs for now and the future.
---
At J Newton Cohen, our HVAC contractors serve customers in Salisbury, Spencer, Granite Quarry, Landis, Cleveland, Woodleaf, Concord, Kannapolis, Cooleemee, Rockwell, and Faith, North Carolina.