We are full-service air conditioning contractors with a history dating back to the dawn of air conditioning.
Here at J Newton Cohen, we recognize that you have a fair number of air conditioning contractors to choose from in the Cleveland, North Carolina area. We want you to know that we set the bar high when it comes to quality service. We entered the heating and cooling industry back in 1926 and we are now in our 3rd generation as a family owned and operated company. We witnessed the birth of air conditioning and have stayed diligent about all advances in the industry so we can bring you the highest level of maintenance, repair, and installation services.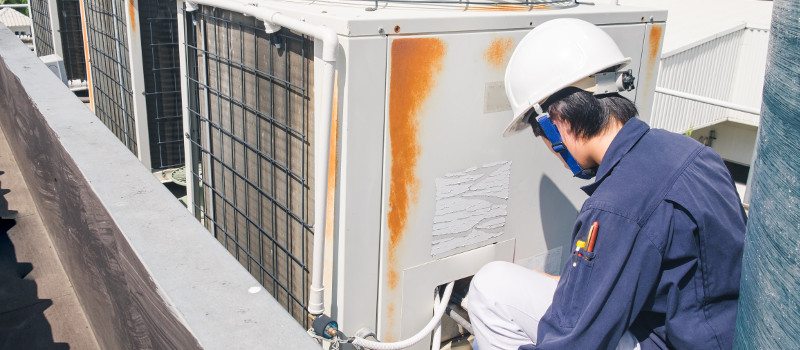 When we say that we are full-service air conditioning contractors, you can take that to mean there is literally nothing we cannot do regarding your heating and cooling system for your home or business. We even offer sheet metal fabrication for custom ductwork. We are equipped and experienced with all components of an HVAC system, including the electrical parts, ducts, and control systems.
Whether you are looking for maintenance to keep your air conditioning performing at peak efficiency, a repair team that has the experience to quickly and accurately diagnose and resolve the problem, or an assessment of your system to assist with the replacement or repair decision, you will always be treated professionally by our team.
We didn't get to be one of the oldest air conditioning contractors in the area by accident. We did it with hard work, a passion for what we do, and a commitment to doing things right. Contact us today for any air conditioning services you need for your home or business or to get answers to questions you have about energy efficiency.
---
At J Newton Cohen, our air conditioning contractors serve customers in Salisbury, Spencer, Granite Quarry, Landis, Cleveland, Woodleaf, Concord, Kannapolis, Cooleemee, Rockwell, and Faith, North Carolina.