Our air conditioning contractors provide all types of cooling system services for customers throughout the Kannapolis area.
Whether you're in need of a new air conditioning system for a home you're building or you're looking to replace your outdated cooling system, you should find air conditioning contractors to handle the job. An air conditioning contractor is responsible for the design, repair, installation, and maintenance of cooling systems in residential and commercial structures. Additionally, a contractor might be responsible to take care of the components found in cooling systems, such as electrical parts, ducts, and control systems. Many air conditioning contractors choose to focus on a specific area of cooling systems, while others offer a wider range of services.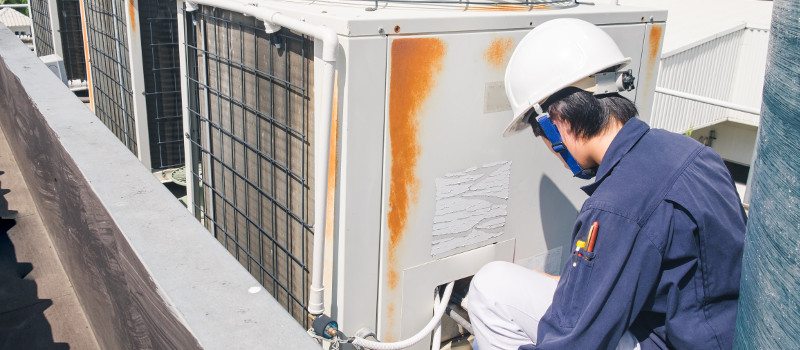 Our air conditioning contractors at J Newton Cohen provide all types of cooling system services for customers throughout the Kannapolis, North Carolina area. We provide installation, maintenance, and repair services for both commercial and residential clients in the area. When you're facing an issue with your system, we'll send a technician to your home or business to diagnose the problem and come up with a plan for repair.
With a team of skilled air conditioning contractors on your side, you don't have to worry about any issues that occur with your cooling system. A contractor will make sure that the installation or repair process goes smoothly. Our team members have the experience needed to handle just about anything that could go wrong. We also provide maintenance services to keep your system working at peak efficiency. Contact us to learn how our air conditioning contractors can help take care of your cooling system.
---
At J Newton Cohen, our air conditioning contractors serve customers in Salisbury, Spencer, Granite Quarry, Landis, Cleveland, Woodleaf, Concord, Kannapolis, Cooleemee, Rockwell, and Faith, North Carolina.