Keep your workplace cool and comfortable with our commercial air conditioners.
Do you have a business or office space in Granite Quarry, North Carolina? If you do, you are probably very aware of the importance of commercial air conditioners in maintaining the comfort of the people who use your building every day. Not only are commercial air conditioners important for your employees, but they are also important for the comfort of your customers or clients.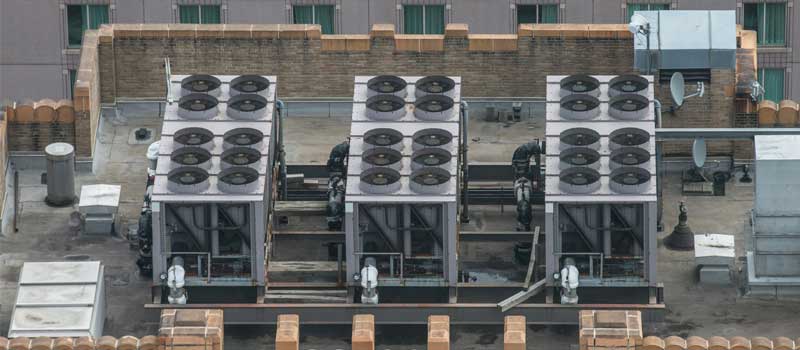 Here at J Newton Cohen, we can take care of all your needs where your commercial air conditioners are concerned, including the following:
New unit installation and old unit replacement: We can evaluate a new commercial, industrial or institutional space and advise you about what commercial air conditioners should be installed. If your current system is aged or irreparable and needs to be replaced, we can take care of improving and updating your system.
Repairs: When your commercial air conditioners break down, you don't want to have to wait around for long for repairs. We can work on many different kinds of systems, including high-efficiency units and split systems, among others. We have experience with many major brands, as well.
Maintenance: Regular service on your commercial air conditioners will keep them in the best possible working order. This will save you money on your utility bills, improve the performance of your units and could even increase their lifespan.
When it comes to commercial air conditioners, trust the local and family-owned business that has been around for almost a century. All you have to do is give us a call today.
---
At J Newton Cohen, we install and service commercial air conditioners for customers in Salisbury, Spencer, Granite Quarry, Landis, Cleveland, Woodleaf, Concord, Kannapolis, Cooleemee, Rockwell, and Faith, North Carolina.