Our furnace installation services are performed by skilled, experienced technicians.
Furnaces are some of the most commonly used heating systems for both commercial and residential structures. Although other heating systems exist, furnaces are frequently used because they are efficient and easy to maintain. Newer units are more efficient than ever before, delivering effective heating throughout an entire home or business while wasting less energy. However, when a building has an outdated furnace that is more than a decade old, its efficiency rating has probably started to drop, resulting in higher bills and inefficient heating.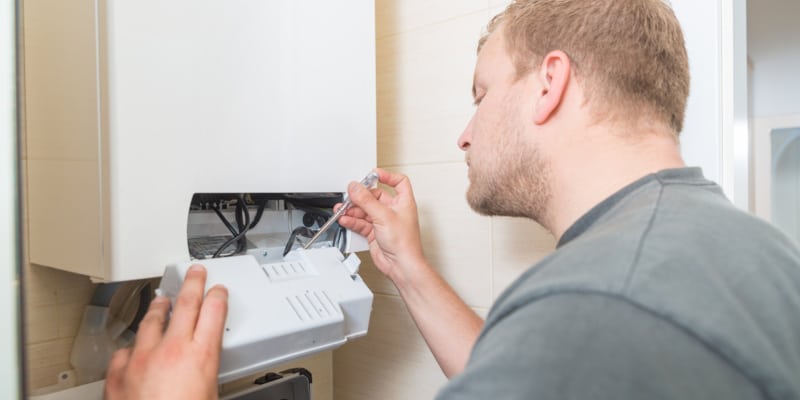 When you're looking to replace an old furnace or have a new unit installed as part of a construction project, turn to our team at J Newton Cohen. We have worked with property owners throughout the Landis, North Carolina area to install new heating units in their homes and office buildings. Our furnace installation services are performed by skilled, experienced technicians. We have been in business since 1926 and we're a family-owned and operated company that takes pride in offering excellent service to each of our customers.
The process of furnace installation may involve several steps. If you're having a furnace put in for the first time, you may need to have ductwork, vents, and registers installed. When we're installing a replacement unit, we'll typically use the existing ducts and vents to keep costs down. Our team members will provide you with an estimate for the service, which will include our competitive pricing on high-quality products that will last for years to come. Contact us when you're in need of furnace installation.
---
At J Newton Cohen, we offer furnace installation for customers in Salisbury, Spencer, Granite Quarry, Landis, Cleveland, Woodleaf, Concord, Kannapolis, Cooleemee, Rockwell, and Faith, North Carolina.