Furnace installation is one of our areas of expertise.
Furnaces are used in many commercial and residential structures to provide heat throughout the space. Although some buildings use other forms of heating, furnaces are very common for central heating systems. At J Newton Cohen, we provide furnace installation services for customers in Woodleaf, North Carolina and many of the surrounding cities. Whether you're shopping for a furnace to replace an outdated unit in your building or you need a heating system installed in a new structure, we're here to provide that service for you.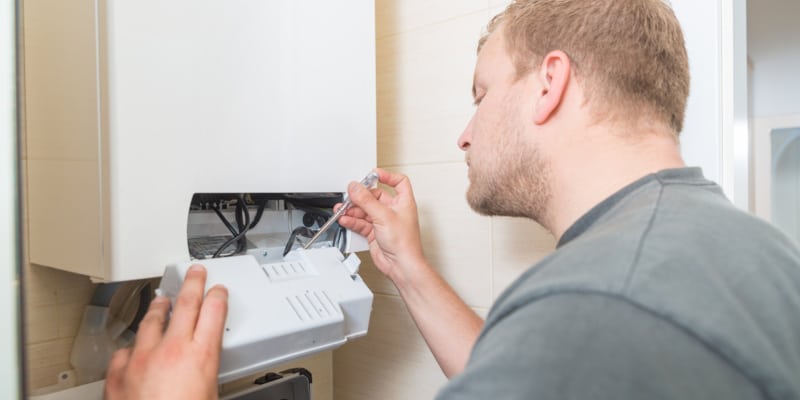 Furnace installation is a complex process that should always be handled by an experienced technician. Trying to install your own furnace could have disastrous results, especially since furnaces produce carbon dioxide that could be toxic if those in the building are exposed to the gas. Installing a furnace that isn't the proper size for your building could also cause issues, such as poor efficiency and costly operation.
Our technicians take the time to calculate the load values in your home or business when installing a new furnace. This process ensures efficient heating and a properly sized unit. We also install ductwork with sheet metal that we can fabricate in-house, giving us more control over the quality. Our sheet metal fabrication services set us apart from other HVAC contractors in the area.
If you have questions about furnace installation or would like more information about the process, don't hesitate to contact us today. Furnace installation is one of our areas of expertise. With a new furnace, you can stay warm throughout the cold winter months.
---
At J Newton Cohen, we offer furnace installation for customers in Salisbury, Spencer, Granite Quarry, Landis, Cleveland, Woodleaf, Concord, Kannapolis, Cooleemee, Rockwell, and Faith, North Carolina.