Before selecting a contractor to inspect, repair, or replace your air conditioning system, you'll want to have an idea of them and their work. When trying to determine the quality of your available air conditioning contractors, here are some questions you'll want to ask to decide if they're right for the job: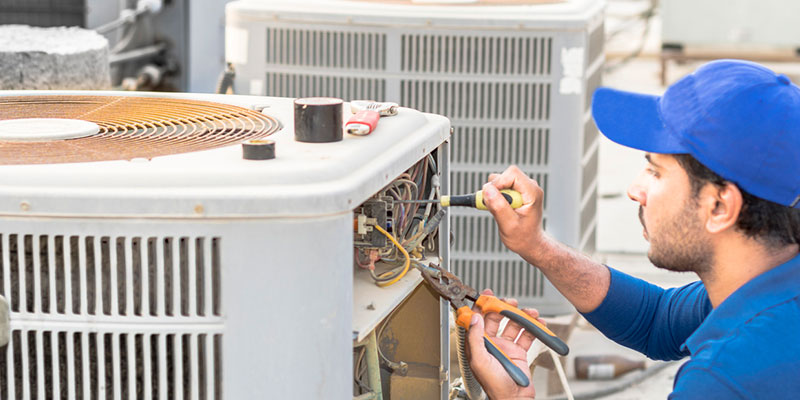 How would you describe your experience? A contractor's history in the industry and prior background is important information to factor into your decision-making. You may also want to inquire about any training, certifications, or licenses your potential air conditioning contractors have.
What services do you offer? Having an idea of the range of services air conditioning contractors offer can help you in discovering which company you should hire. Contractors can assist in not only the maintenance, repair, design, and installation of your cooling systems, but may also specialize in other elements of HVAC systems.
What is the inspection, repair, or replacement process like? Your contractor should be able to clearly convey what to expect regarding your HVAC system's repair or replacement needs. This can help you develop a deeper understanding of your cooling system and have a better handle on the project.
Can you provide an estimate? Questions concerning cost should be addressed early on in the hiring process. You'll want to quickly know how your air conditioning contractor's pricing works and what to expect when it comes to the payment process.
Do you have references? Reading up on past customers' experiences through references, recommendations, and reviews can help you get an accurate view of how air conditioning contractors go about their work.